Pediatric Chiropractic at
Chambers Family Chiropractic
Our children depend on us to make the right decisions to ensure they grow up healthy and strong. Having your child under chiropractic care from birth provides them with the foundation they need to thrive, meet their developmental markers, and live a healthy adult life.
NEW PATIENTS

How It Helps
Pediatric chiropractic helps ensure children have a healthy, developing spine and nervous system. They are the primary system for regulating the development and function of all the cells, tissues, and organs in the body. Ensuring it's functioning at its best allows it to support optimal development and life expression for that beautiful being to continue to grow and have a great foundation for health for the rest of its life.
In cases where there has been birth stress and trauma in the process, receiving care and removing that interference in the nervous system can help improve the infant's function significantly.
For youth and adolescents, supporting the system and function effectively helps them develop postural habits, sleeping habits, and deal with stress. Due to the rising amount of stress our kids face on a daily basis, we see more changes in their posture, and scoliosis has become more significant. Healthy spines and nervous systems address these issues and help them maintain a great overall quality of life long term.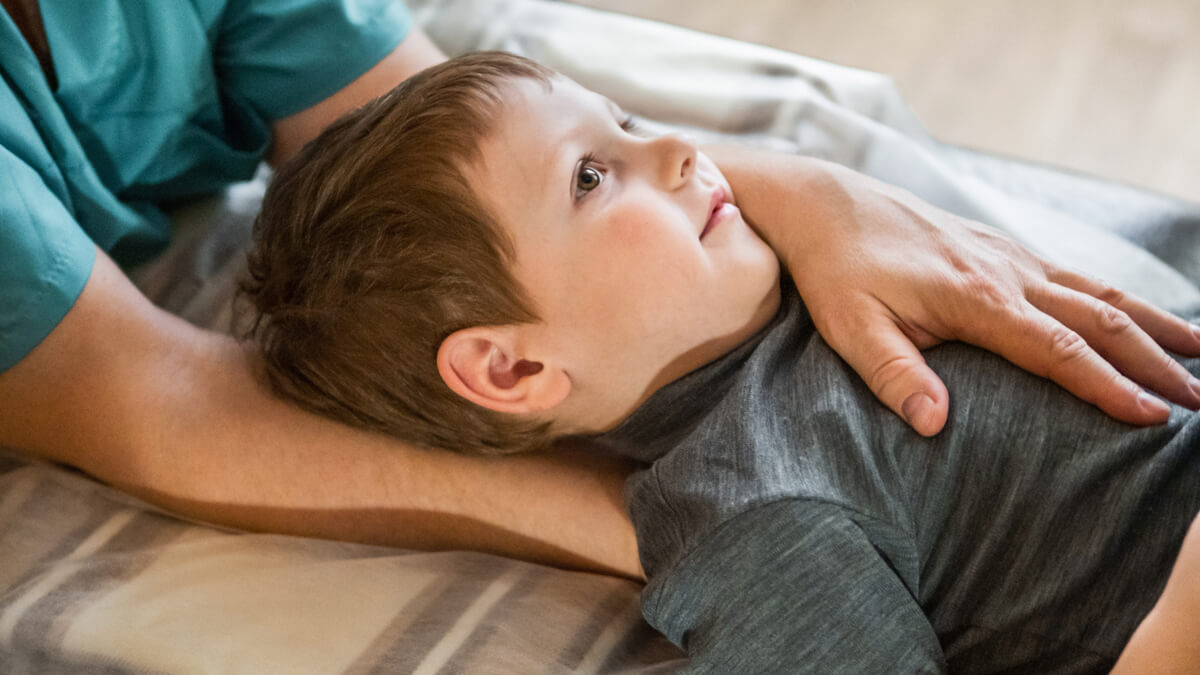 What to Expect
When your child comes into our office, they'll receive the same warm greeting as everyone. Our doctor will ask the parents questions about the child and their history, and get information about the issue that brought them in today.
Because NSA is so gentle, about the same amount of pressure you would use to put a contact lens in your eye, it's extremely light and a great technique for children.
A Scoliosis Story
A 9-year-old boy came into the office with a 98-degree curve in his spine, with pain and reflux associated with the condition. It affected his ability to sleep, his mood, and ability to focus at school. His parents had taken him to Shriners Hospital for three years, with X-rays every six months, and the scoliosis kept progressing.
After six months of Network Spinal™ care with Dr. Chambers, for the first time in two years, the curve did not increase. His reflux stopped, and he regained his focus.
Get Started
Help your child enjoy optimal health. Call today to book a visit!
CONTACT US
---
Pediatric Chiropractic Bingen, White Salmon WA, Hood River OR | (509) 493-0555